Deepak Nama Part I - Pt. Anirban Dasgupta & Mir Naqibul Islam
Event Past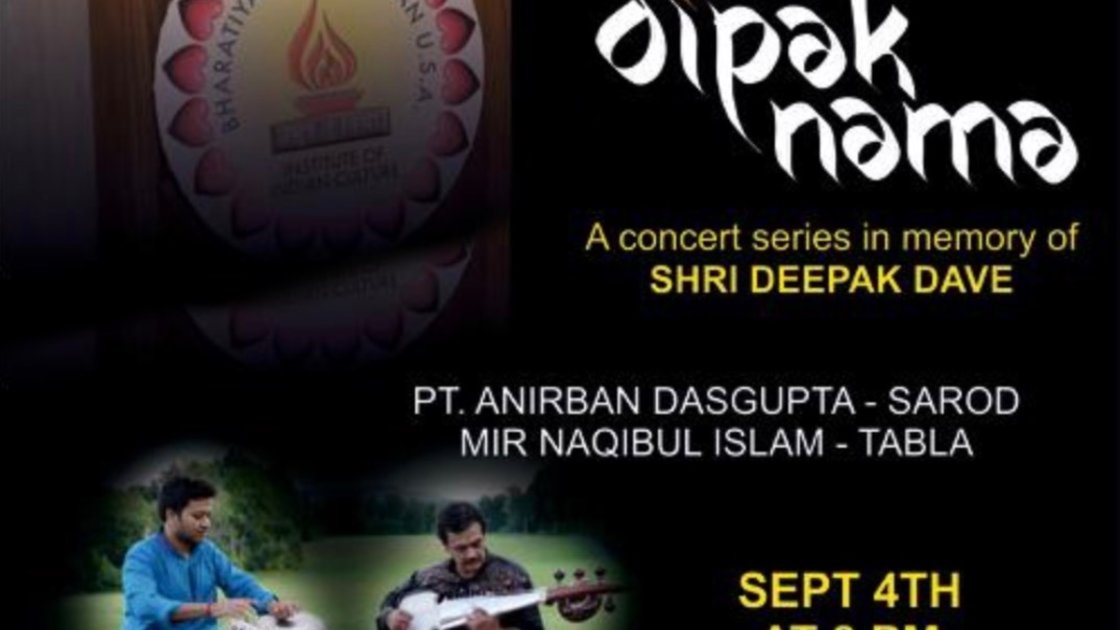 Day and Time
Fri, 04 September 2020
08:00PM - 09:00PM (EDT)
Description
The first in a series of concerts in memory of Shri Deepak Dave, eminent actor and Managing Executive Director of Bharatiya Vidya Bhavan.
Sarod maestro Pt. Anirban Dasgupta is a torchbearer of the Shahjahanpur Gharana. His mastery of raagdari and technical prowess makes him one of the most respected artists of his generation. He carries on the legacy of his father and guru Pt. Budhadev Dasgupta.
Mir Naqibul Islam is a highly sought after tabla artist of the Farukhabad Gharana. He has studied with Pt. Ashok Paul and Pt. Anindo Chatterjee. His style has been enriched by training from Pt. Gopal Mishra and Pt. Suresh Talwalker.
Day and Time
Fri, 04 September 2020
08:00PM - 09:00PM (EDT)
Organizer

Bharatiya Vidya Bhavan, USA